Paul Eber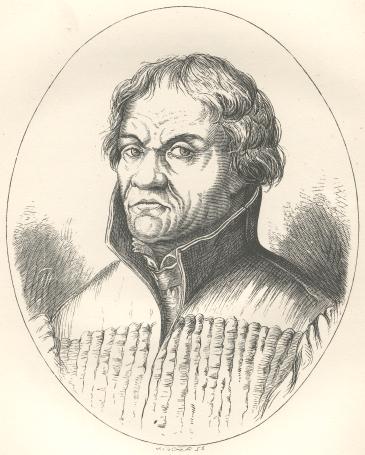 Paul Eber -- P. 119
As Justus Jonas had somewhat of Luther's talents and frank courage, so Paul Eber was not unlike his great friend Melancthon. He was the son of a poor tailor, a small delicate child, whose love of books induced his father to stint himself even in food, in order to send the boy to the Grammar School of Nuremberg, one of the first schools into which the reformed doctrine had penetrated, Paul Eber at once imbibed its spirit, and as soon as he was old enough, went to Wittenberg to sit at Luther's feet. Attracted by his thoughtfulness and purity of manners, Luther invited him to his table, where he met Melancthon, and as the lad wrote a remarkably clear and delicate hand, while Melancthon wrote a particularly bad one, the latter took him for his amanuensis. From this time they lived on terms of the closest intimacy, so that Luther used to call him "Philip's familiar," and "Philip's treasury." He became professor 120 of Hebrew at Wittenberg, and married a wife whom Melancthon chose for him, with whom he lived most happily. But in the theological disputes of those days he, like many others of Melancthon's special followers, was accused of concealed Calvinism, and bitterly attacked; and finally, at the conference of Altenburg, in 1569, he was named among those who were excluded on this ground from the Lord's Table and the privilege of becoming sponsors. He went home in cold March weather, wounded to the heart by this intolerance; his health gave way, and the death of his wife, which occurred unexpectedly about this time, was his own deathblow. He died in 1569.
Eber's hymns have a tone of tenderness and pathos about them, which is much less characteristic of this period than the grave, manly trustfulness of Luther and Jonas. But they soon became very widely known, and in the following age, that of the Thirty Years' War, few hymns were more constantly used both in public and private, than one of his beginning:--
"When in the hour of utmost need
We know not where to look for aid,
When days and nights of anxious thought
Nor help nor comfort yet have brought;
Then this our comfort is alone,
That we may meet before Thy throne,
And cry, O faithful God, to Thee,
For rescue from our misery."
This hymn was composed in 1547, when the Imperial armies were besieging Wittenberg, and Eber with two others were the only professors who remained in the university. Two of his hymns for the dying 121 have been always very commonly used at deathbeds and funerals in the Roman Catholic as well as the Evangelical parts of Germany. The one is,1414"Herr Jesu Christ, wahr Mensch und Gott." "Lord Jesus Christ, true Man and God." the other is the following childlike expression of perfect trust:--
---