Samuel Longfellow
American clergyman and hymn writer.
Page loading...
Summary
Biography
Works by
Influence
Summary
1819
1892
Authors (American), Biography, Hymns (English), Musical settings, Poets (American)
Top
Biography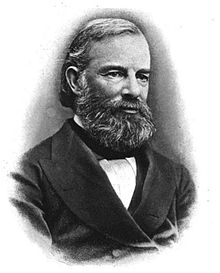 Source: Wikipedia
Longfellow was born in Portland, Maine to Stephen and Zilpah (Wadsworth) Longfellow; he is the younger brother of poet Henry Wadsworth Longfellow. He attended Harvard College and Harvard Divinity School, where his classmates included Thomas Wentworth Higginson and Samuel Johnson, with whom he would later collaborate in his hymn-writing. He is considered part of the second-generation of transcendentalists;[1] after becoming a Unitarian pastor, he adapted the Transcendental philosophy he had encountered in divinity school into his hymns and sermons. He served as a pastor in Fall River, Massachusetts (1848), Second Unitarian Church (Brooklyn, New York) (1853), and Germantown, Pennsylvania (1860). He died in 1892 and is buried in the Western Cemetery in Portland's West End. -- Wikipedia
Top
Works by Samuel Longfellow
Filter:
Only CCEL
CCEL + External
Top
Popularity: %
Popularity is calculated by comparing this book's number of views to our most commonly read book.
Popularity is calculated by comparing this book's number of editions to the book with the largest number of editions.
Influence of Samuel Longfellow
Works published by Samuel Longfellow
Works published about Samuel Longfellow
Top
There is no information for this graph.