George Herbert: "The Church-porch"
Day 34: Morning
66
Twice
1
on the day his due is understood;
For all the week thy food so oft he gave thee.
Thy cheere is mended; bate not of the food,
Because 'tis better, and perhaps may save thee.
Thwart not the Mighty God: O be not crosse.
Fast when thou wilt but then, 'tis gain not losse.
Morning and evening service on Sunday is understood to be His due. He gave you your food all week long. Your cheer is mended. Do not refuse the food [of the Eucharist/ Communion] because it is better [than your daily food] and perhaps may save you. Do not frustrate the Mighty God; do not be cross [with the way He arranges things]. Fast when you will but then it is gain not loss.

Sunday school and church or two services on Sunday are His due. In some of the more evangelical churches of the time, church could be up to four hours. Some even lasted most of the afternoon. A good sermon was long, educational, theological and morally uplifting. When they said that Sunday was the Lord's day, the old religious person meant all day. Two one hour services is not so much to ask for everything that He provides throughout the week. He gives food all week long, and on Sunday He provides even better food to nourish us, the word of God and Communion. Whatever we lack the rest of the week, God mends and restores us to spiritual health. If we deny this nourishment, we starve ourselves of mortal benefit and eternal hope.

God has His way. Do not make it more difficult. One day is His; give Him His due. Do not try to avoid God's plan in your life. Do not frustrate God or seek out your own way to salvation. Fast when you want for your own benefit, you may be giving up worldly food but taking on spiritual nourishment.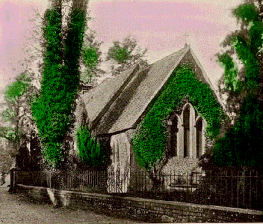 ---
© 1997 J. R. Arner
---
Go to Next Stanza
Go Back To the Index:
Go to George Herbert: "The Church-porch", Introduction
Go to George Herbert & The Temple Home Page