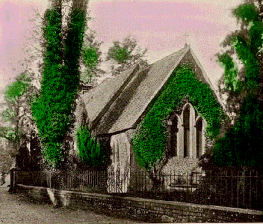 George Herbert: "The Church-porch"
Day 34: Evening
67
Though private prayer be a brave designe,
Yet publick hath more promises, more love:
And love's a weight to hearts, to eies a signe.
We all are but cold suitours; let us move
Where it is warmest. Leave thy six and seven;
Pray with the most: for where most pray, is heaven.
Though private prayer is an excellent arrangement, yet public [prayer] has more promises, more love; and love is a central value to hearts, to eyes a sign. We all [individually] are but cold suitors [petitioning God]; let us move where it is warmest. Leave your [prayer groups of] six and seven; pray with the most, for where most pray, is heaven.

Communal, public prayer in a church benefits everyone. This effort unites the congregation. It anticipates more and generates more love among the people and with God. It centers the concerns of the petitioners and shares their common sympathy and concern. It signals the love of any one person for another, of one person for the community and of the community for each of its members. It relates Christians together in a mutual supplication to God. In our collective sorrow we offer love and concern. In our expectations we share the hope in God's promises. In being together we show our faith in each other and our part in the community of Christ. Congregational prayer manifests the healing nature of the church to each of its members.

This public prayer rises to God, invading heaven, and retrieves the promises that heaven bestows. It is heaven on earth, with all of God's grace and mercy, love and forgiveness. Just as one multiplies to many; time expands into eternity and the church transforms into heaven. Throughout this increase and transformation, the one abiding agreement is the continual presence of God.
---
© 1997 J. R. Arner
---
Go to Next Stanza
Go Back To the Index:
Go to George Herbert: "The Church-porch", Introduction
Go to George Herbert & The Temple Home Page