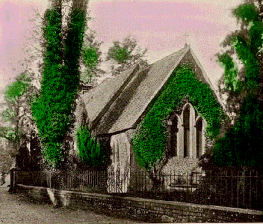 George Herbert: "The Church-porch"
Day 40: Morning
SUPERLIMINARE
Thou, whom the former precepts have
Sprinkled and taught, how to behave
Thy self in church; approach, and taste
The churches mysticall repast.
Superliminare [over the doorway]: "You, whom the former principles have purified and instructed how to behave yourself in church, approach and taste the church's mystical meal."

The Mast'ring Mind, which we have carefully trained throughout these 40 days, controls all aspects of personal and social well being. It eliminates the worthless, degrading and questionable pursuits of daily life and encourages moral strength and growth toward a better spiritual life. It gradually disciplines us to move closer to the House of God and toward God Himself.

The true purpose of our daily life contains hidden in it, the spiritual preparation for the day we go to church. We have done all these things and given up the unimportant desires of this world, swearing, lying, idleness, lust, gambling, quarreling and drunkenness. We have controlled our relationship with other people, our use of money, our attitude and tempered our self. We have learned to examine our own behaviour and modify our actions and conversation. As we continue we re-center our life around the spiritual realities and become more a stranger to the web of the world. We come prepared to enter into the true nature of the church. We anticipate a closer relationship with God through His church. This church's mystical repast is communion with Christ. This contains the image of our entire life preparing for the eternal, indwelling presence of God.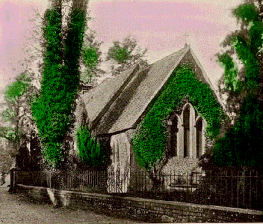 ---
© 1997 J. R. Arner
---
Go to Next Stanza
Go Back To the Index:
Go to George Herbert: "The Church-porch", Introduction
Go to George Herbert & The Temple Home Page