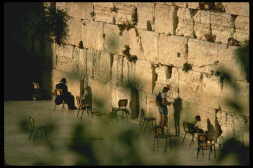 George Herbert: "Church-porch"
Day 16: Morning
30
By no means runne in debt: take thine own measure.
Who cannot live on twentie pound a yeare,
Cannot on fourtie: he's a man of pleasure,
A kinde of thing that's for it self too deere.
The curious unthrift makes his clothes too wide,
And spares himself, but would his taylor chide.
Do not run into debt for any reason: take your own measure [Budget according to what you have; don't take someone elses' as your guide]. Who can not live on £20 a year, can not [live] on 40: he's a man of indulgence, a person who is too dear for itself. The curious unthrift makes his clothes too wide, and does not blame himself, but would reprimand his tailor.

Live on your salary and earnings. Someone who can not live on his income, whatever it is, is used to spending without reason and living in debt. He/She habitually avoids the consequences of careless buying. He recognizes any reason to buy what he wants regardless of what he has available. He may borrow without conscience and repay if he ever wants more. He will live the way he wants and blame anyone who tries to stop him. If a person can not manage on his income, he will still strain to live on twice his income. He is a spendthrift. He is too expensive for his own good. He makes his clothes too wide, his house too large and his meals lavish, and complains about everything. It's always someone elses fault. He never takes responsibility for the extravagance. Whatever is beyond his means is excess.

"Take your own measure" sounds easy enough. Whatever you have to spend is your measure. Do not try to enlarge your measure by borrowing and going into debt. Do not spend what is not yours, only what you have of your own. If you spend it wisely, it will be enough.

---
© 1997 J. R. Arner
---
Go To Next Stanza
Go Back To the Index:
Go To George Herbert: "The Church-porch", Introduction
Go To George Herbert & The Temple Home Page