John Henry Jowett
English Congregational pastor
Page loading...
Summary
Biography
Works by
Works about
Influence
Summary
Born
Died
Related topics
Importance
1864
1923
Commentaries, Congregational churches, Devotional literature, Pastoral theology, Sermons (English)
4
Importance is calculated using the length of this author's Wikipedia entry, as well as the number of works by and about this author.
Top
Biography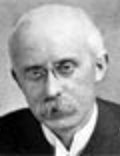 Source: articles.ochristian.com/preacher
Jowett was born in Halifax, England in 1864. "I was blessed with the priceless privilege of a Christian home," he later remarked. His love for reading manifested itself early as he spent his evenings in the town's Mechanics' Institute, devouring volumes from their library.
Jowett's father had arranged for him to begin working as a clerk for a lawyer in Halifax, but the encouragement of his Sunday school teacher, Mr. Dewhirst, turned Jowett's heart toward the ministry.
After theological training at Edinburgh and Oxford, Jowett assumed the pastorate of the Saint James Congregational Church. His six effective years of ministry brought him to the attention of the Carr's Lane Church in Birmingham, England, on the death of their pastor. For the next fifteen years the church grew and prospered. Their pastor's vision led them to increase their efforts to bring people to Christ. In 1917, the mayor of Birmingham said the church had changed the town with "crime and drunkenness having decreased."
Jowett came to America for the first time in 1909 to address the Northfield Conference founded by D. L. Moody. While in America he preached twice at the Fifth Avenue Presbyterian Church in New York. The church immediately asked him to come as its pastor. Jowett refused, having received a petition, signed by more than 1,400 members of his church in England, begging him to stay. The Fifth Avenue Church called him again, and then a third time. Finally Jowett concluded that this was God's leading for his life. He assumed the pastorate in 1911.
Although his preaching style was not dynamic (he read all of his sermons), the depth of his knowledge, the clarity of his language, and the power of his life commanded respect. Attendance at the church which had dropped to 600 on Sunday morning rose to 1,500. Lines up to half a block long formed, waiting for unclaimed seats. Jowett began preparing his Sunday sermons on Tuesday, following a meticulously detailed schedule.
When G. Campbell Morgan resigned the Westminster Chapel in London in 1917, Dr. Jowett once again crossed the ocean to take a new church. This would be his final pastorate. Declining health forced him to give up preaching in 1922, and his death in 1923 took from the world one of its most gifted and dedicated preachers.
Top
Works by John Henry Jowett
Filter:
Only CCEL
CCEL + External
Show all 7 works
Top
Popularity: %
Popularity is calculated by comparing this book's number of views to our most commonly read book.
Popularity is calculated by comparing this book's number of editions to the book with the largest number of editions.
Works about John Henry Jowett
Top
Influence of John Henry Jowett
Works published by John Henry Jowett
Works published about John Henry Jowett
Top
There is no information for this graph.