Henry Scougal
Scottish Puritan
Page loading...
Biography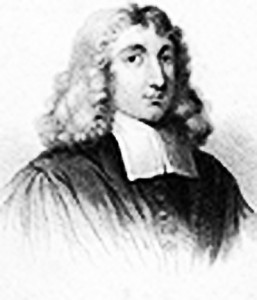 Source: missionalspirituality.com
Scougal produced a number of works in his brief life while a pastor and professor of divinity at King's College, Aberdeen. His greatest production is by consensus, The Life Of God In The Soul Of Man, which was originally written to a friend to explain Christianity and give spiritual counsel. This short treatise displays unusual perception and maturity for one so young. In fact, this work was almost universally well-spoken of by the leaders of the Great Awakening, including George Whitefield, who said he never really understood what true religion was till he had digested Scougal's treatise.
In addition to his literary productions, Henry Scougal was also noted for his piety and his clear grasp of scripture, aided in turn by his proficiency in Latin, Hebrew, Greek, and some of the cognate oriental languages. Taken out of the world at the young age of twenty-eight by tuberculosis, perhaps the words preached at his funeral service most aptly characterize the man, for there it was declared of Henry Scougal that - "he truly lived much in a few years and died an old man in eight and twenty years."
Top
Works by Henry Scougal
Filter:
Only CCEL
CCEL + External
Life of God in the Soul of Man was written by seventeenth century, Scottish minister Henry Scougal. It is a long letter, written to a friend who had lost the faith. Consequently, Life of God in the Soul of Man is supportive, and its tone is one of friendship and love, betraying a true passion in Scougal's work. Being a letter, The Life of God in the Soul of Man is somewhat short. It is divided into three parts. In the first part, Scougal provides an immensely instructive investigation of the true nature of religion. He addresses several poor conceptions of God and religion before turning to true religion--the "life of God in the son of man." In the second part, he explains the benefits of true religion. He focuses on the "excellence of divine love." The love of God, he emphasizes, is a great love, worth having! Nevertheless, in the third part, Scougal recognizes the difficulties in following God. He thus encourages the dependence upon divine assistance, and the contemplation of scripture in developing a Godly life. Although the writing is somewhat dated, Life of God in the Soul of Man is a tour de force of spiritual wisdom, which has served countless spiritual wayfarers.
Top
Popularity: %
Popularity is calculated by comparing this book's number of views to our most commonly read book.
Popularity is calculated by comparing this book's number of editions to the book with the largest number of editions.