Humphrey Prideaux
Biblical and literary scholar
Page loading...
Summary
Biography
Works By
Summary
NAN
Importance is calculated using the length of this author's Wikipedia entry, as well as the number of works by and about this author.
Top
Biography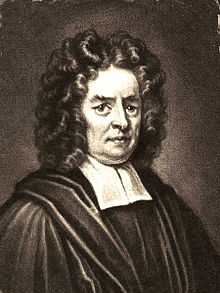 Source: Wikipedia
Prideaux was born at Padstow, in Cornwall on the 3rd of May, 1648. After having passed some years at a private school he went to Westminster where he continued for three years. Being a king's scholar, he entered, as a commoner, Christ's Church College, Oxford in 1668 and eight years after, took his master's degree. In 1676 he published a commentary on the Arundelian marbles.
In 1686, Prideaux was created doctor of divinity and thenceforth his life was passed in parochial duties and in literary pursuits. His death occurred on the first of November, 1724.
Besides the work already mentioned, Dr. Prideaux was the author of A Life of Mahomet, Directions to Churchwardens, A Treatise on Titles and the Connection of the History of the Old and New Testaments.
Top
Works by Humphrey Prideaux
Filter:
Only CCEL
CCEL + External
No description available.
Top
Popularity: %
Popularity is calculated by comparing this book's number of views to our most commonly read book.
Popularity is calculated by comparing this book's number of editions to the book with the largest number of editions.