J. B. Lightfoot
English Theologian and Bishop of Durham
Page loading...
Summary
Biography
Quotes
Works by
Summary
Joseph Barber Lightfoot (13 April 1828 – 21 December 1889), also known as J. B. Lightfoot, was an English theologian and Bishop of Durham.

April 13, 1828
Liverpool, England
December 21, 1889
Top
Biography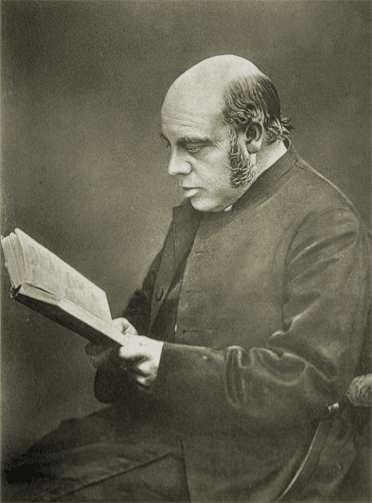 Source: Wikipedia
Lightfoot was born to an accountant and educated at King Edward's School in Birmingham. He edited the Journal of Classical and Sacred Philology. He served briefly as the chaplain to the Prince Consort and honorary chaplain in ordinary to Queen Victoria before serving as Whitehall preacer and conon of St. Paul's Cathedral.
In 1875, Lightfoot became Lady Margaret's Professor of Divinity where he served until become bishop of Durham in 1879.
Lightfoot is the author of numerous publications including the studies on the Apostolic Fathers (found here in the CCEL collection) and commentaries on Galatians, Philippians, and Colossians. In all, he is credited with authoring, editing, or contributing to more than 20 publications.
Top
Works by J. B. Lightfoot
Filter:
Only CCEL
CCEL + External
J.B. Lightfoot's collection and translation of many of the works of the Apostolic fathers is a must-read for anyone wanting to expand his or her knowledge of early Christian thought and the theological roots of our faith. This book is largely comprehensive in its inclusion of the earliest Church documents. From the stirring writings of the martyr Polycarp to the questions raised by Ignatius as to where congregations were heading, this text is both an informative window to the past and a relevant challenge to the Church today. It soon becomes evident that the theological and ministry-related questions being raised today are questions Christians have been wrestling with for centuries. These early church fathers present some well-thought-out and gracious answers, making this an important read for the pastor, scholar, and lay-Christian alike.
Top
Popularity: %
Popularity is calculated by comparing this book's number of views to our most commonly read book.
Popularity is calculated by comparing this book's number of editions to the book with the largest number of editions.