Kirsopp Lake
British Biblical and patristic scholar
Page loading...
Summary
Biography
Works by
Influence
Summary
Kirsopp Lake (7 April 1872 – 10 November 1946) was a New Testament scholar and Winn Professor of Ecclesiastical History at Harvard Divinity School. He had an uncommon breadth of interests, publishing definitive monographs in New Testament textual criticism, Greek palaeography, theology, and archaeology.

April 7, 1872
Southampton, England
November 10, 1946
South Pasadena, California
Bible, Christian literature (Early), Christianity, Commentaries, Criticism (interpretation)
Top
Biography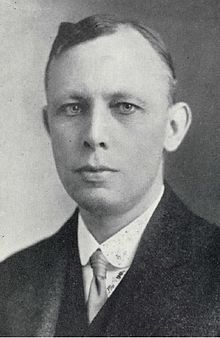 Source: Wikipedia
Born at Southampton (England), Lake attended St. Paul's School, London, and Lincoln College, Oxford. After ordination into the Church of England he was curate of St. Mary the Virgin, Oxford, from 1897 to 1904. There he began his career as an academic writer, publishing The Text of the New Testament (1900).
For the next ten years Lake was professor of early Christian literature at the University of Leyden (Holland), where he wrote more books, including The Historical Evidence for the Resurrection of Jesus Christ (1907). In 1914 be crossed the Atlantic to become a professor at Harvard. He remained at that school until his retirement in 1938.
Perhaps Lake's greatest contribution to learning was the series of volumes he wrote with F J. Foakes-Jackson entitled The Beginnings of Christianity: Part 1; The Acts of the Apostles (1920-1923). In the study of Christianity's origins and in New Testament textul criticism, Lake was a pioneer.
Top
Works by Kirsopp Lake
Filter:
Only CCEL
CCEL + External
Top
Popularity: %
Popularity is calculated by comparing this book's number of views to our most commonly read book.
Popularity is calculated by comparing this book's number of editions to the book with the largest number of editions.
Influence of Kirsopp Lake
Works published by Kirsopp Lake
Top
There is no information for this graph.